In order to set up cloud licensing, you have to start TKI Licensing at your software workstation. You can find this in the start menu under "TKI" >> "TKI Licensing" or in the standard installation path at C:\Program Files (x86)\TKI\Licensing\bin\TKI.Licensing.Application.exe
Double-click to open the licensing.
To retrieve your licenses, we provide you with an online license server. For this, you need to "Add new online license server" to your PC once and you can use the software as usual.
Please click on "Add new online license server".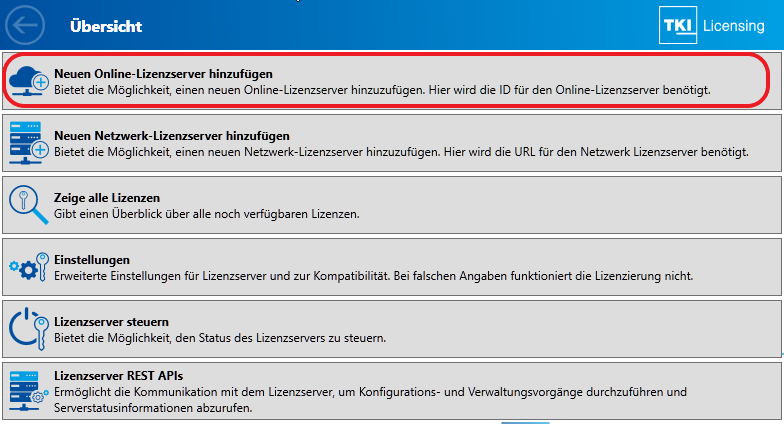 Now you need the online license server ID.

This can be found in our license portal "FlexNet Operations". For this, open the customer portal in a browser:
https://license.tki-chemnitz.de/flexnet/operationsportal/logon.do
Each time you log in you will begin at the start page.
Click on "Devices" to view the details of the online license server. To do this, simply click on the "device" listed.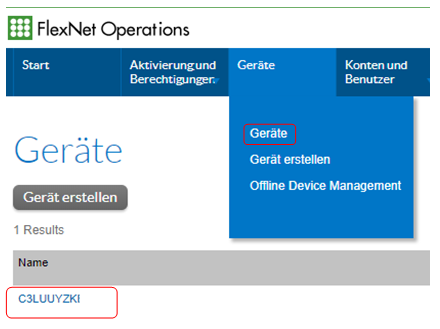 In the next step, you will see the details of the online license server.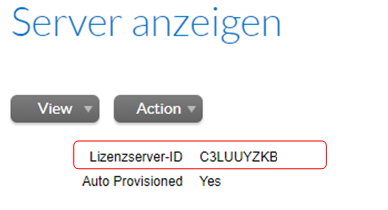 There, you will now also find the required license server ID. Copy this ID and go back to TKI Licensing.
Enter the online license server ID in the appropriate field.

For your information, we explain the following fields:
"Loan interval"

Defines the time during which the licenses will be available without an online connection after the current retrieval. The defined loan interval starts anew with each program start.

"Update interval"

After this time interval, the licensing tries to establish a connection to the online license server. If the first attempt fails, the next refresh attempts will occur after a shorter interval.

Note

We recommend that you keep the default settings.
Use "Add server" to complete the action. The license is now automatically retrieved via the online license server.
Check successful addition of the online license server
You can check whether the online license server has been successfully added by clicking on "Show all licenses" in the main menu of TKI Licensing.
Now you should see the registered online license server. Please note that TKI Licensing takes up to one minute to synchronize the entries.