If you use an online license server, the licenses are automatically synchronized. You do not need to make any settings. You only need to take action if you operate a network license server.
Activating new licenses in the network license server
If you would like to import a new license into your network license server, or if an existing license has been renewed, you must follow the steps below.
Open the customer portal via a browser:
https://license.tki-chemnitz.de/flexnet/operationsportal/logon.do
Log in with your familiar username and password. Please also leave the setting on Flexnet.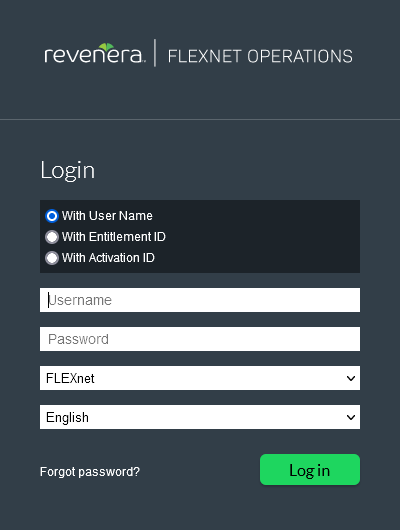 Select "Devices" and then "Devices.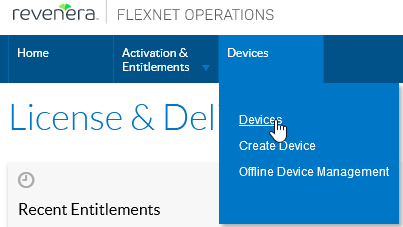 In the overview of your devices, click on the link of the server for which you want to activate licenses. If the device is not in the list, please use the "TKI Licensing" application to activate the licenses using the activation ID.
Select the item "Map Entitlements" under "Action".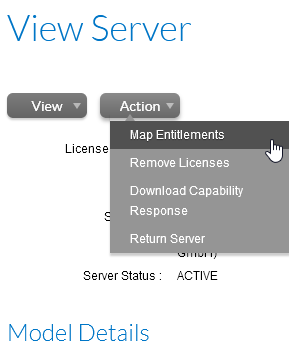 Enter now the number of licenses you want to activate.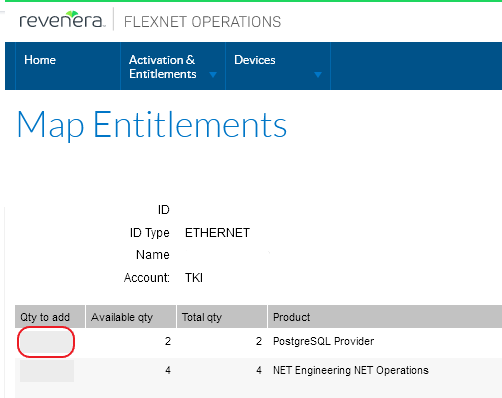 Please note that you can only activate as many licenses as are free under "Available qty". You must also specify the number of licenses for each product individually. When the desired number has been specified, please click on "Save".
In the next step, open "TKI Licensing".
Click on "License server REST APIs" in the main menu.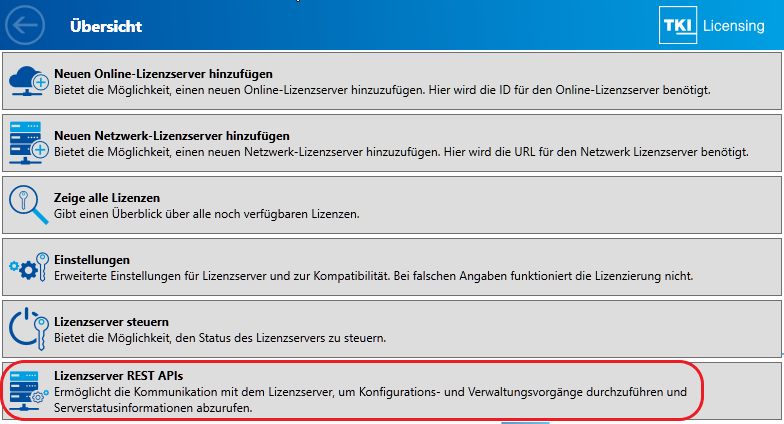 From there, you can select your license server using the selection icon ˅.

After your selection, you can see the information for your license server. The form is extended by clicking on "License information".

You can now activate your new permissions/licenses. This should also happen once a day automatically.

Check for successful activation
After the entitlements are successfully synchronized, the licenses are no longer listed under "Entitlements" in FlexNet Operations.
You can check whether the entitlements/licenses have been added successfully by clicking "Show license information" in the "License server REST APIs" menu under License information. The current licenses should now be displayed there.
Please note that TKI Licensing needs up to one minute to synchronize the activations.
You have now successfully completed the activation of your new licenses.