Preparation
Please read the instructions through before installing the PostgreSQL Provider (PGP). Download all necessary files from the "Default installation files" section. When downloading, pay attention to the version that is suitable for you.
Before performing the installation, we recommend backing up the projects and the Map 3D system user.
Please close the Autodesk AutoCAD Map 3D and Autodesk Infrastructure Administrator applications before installing the current PostgreSQL Provider.
PostgreSQL Provider—Performing an installation
You can find the current installation files for the PGP provider here.
Start TKI.PostGIS-Provider-x.x.x-map20xx.exe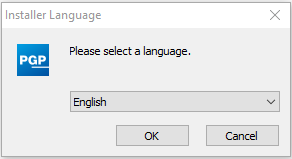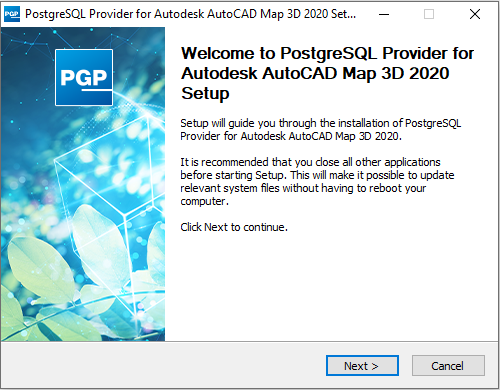 If an older version of PostgreSQL Provider is available, the old version must be uninstalled. The uninstallation starts automatically during installation.
Confirm the uninstallation and then exit the uninstaller. The installation will continue automatically.
Now please follow the next installation steps.
Please read the license terms carefully. By clicking on "Accept", you start the installation.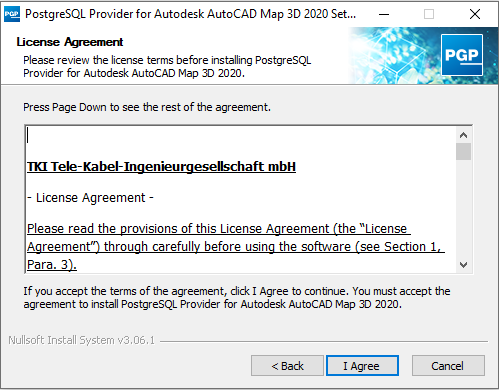 Confirm the default installation path with "Next".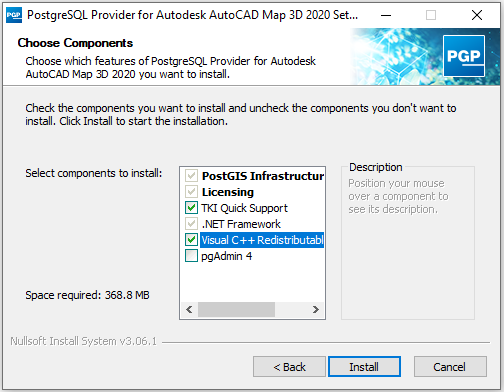 All components necessary for your installation are automatically selected. Start the installation by clicking "Install".
Click on the "Finish" button to close the installation wizard.
Setting up and activating a license
During the initial installation of the PostgreSQL Provider, you must now activate the license for the product via the TKI Licensing tool.
In principle, we distinguish between cloud license servers and network license servers in the provision of licenses. You can find detailed information under "General information on TKI Licensing".
Variant 1: Add online license server (only necessary if not already present)
Note
The licenses are automatically available at all client workstations where the online license server has already been added in the past.
Otherwise, the licenses will be available as soon as the online license server has been added to the client workstation.
Variant 2: Add network license server (only necessary if not already present)
If a network license server has already been set up, you can connect to it via "Add new network license server"—unless it has already been set up due to an existing NET installation at the client workstation.
The purchased PGP licenses must, if not already done, be finally activated in the network license server.