To be able to use the DocPack with all functions, this extension must be activated as follows. Without activation, the drawing sequences are not available from sheet frames:
Open your project or template in the infrastructure administrator.
Check "Documentation Pack extension" and save the setting by clicking "Save".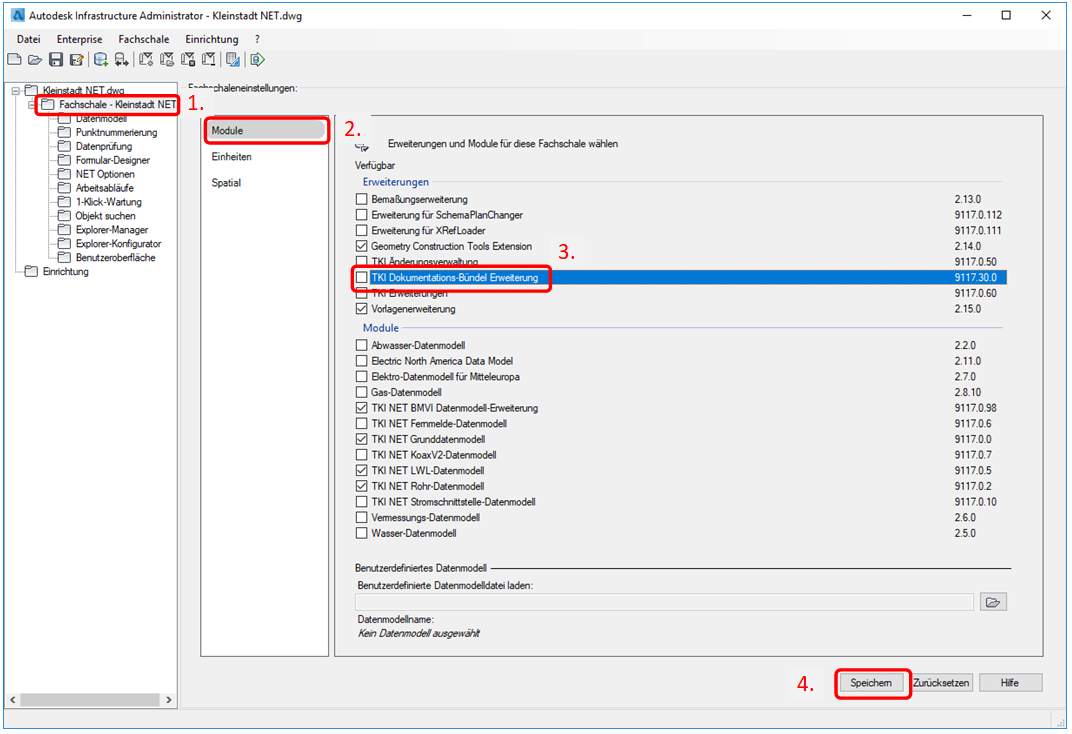 Confirm the update of the industry model by clicking on "Update".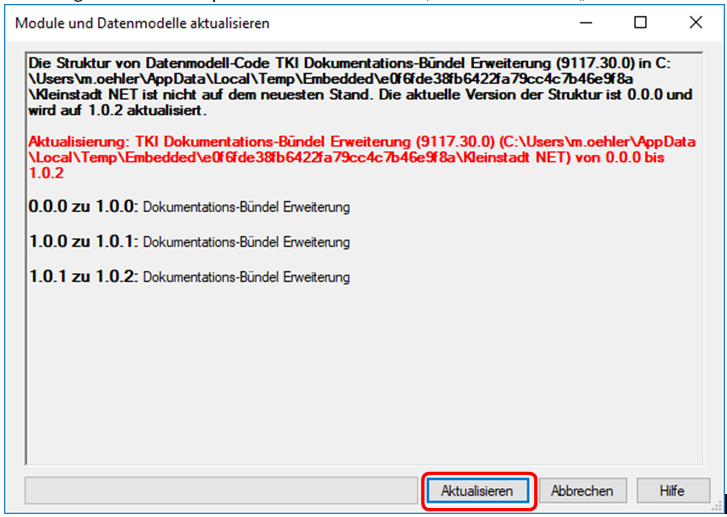 Close the update dialog by clicking on "Close".
Save your project or template and then close the file.