On the one hand, the work order supports the use of the FO Connection Editor or TP Connection Editor between different points. On the other hand, the FO Network path finding or TP NETwork path finding can be carried out conveniently.
General
The work order can be controlled in the NET tab.

With the

button, an existing work order can be opened or a new work order can be created.

Selecting the "New work order" command opens the form for the work order.
Optionally, this form can also be opened via Industry Model Explorer > Administration > Work Order.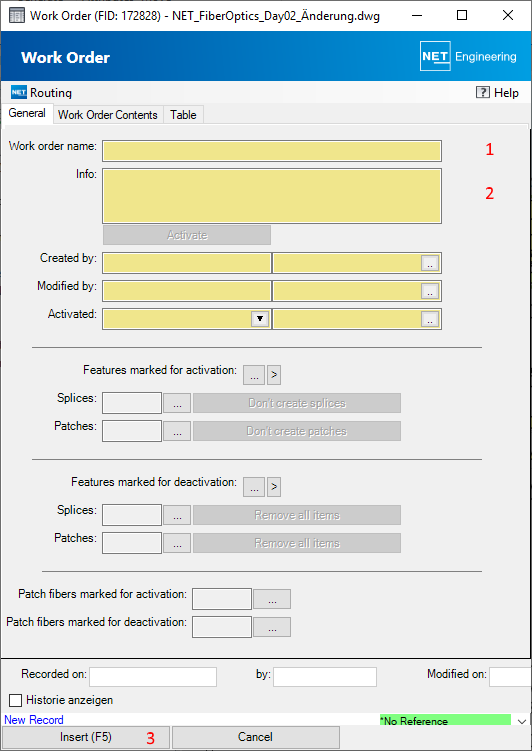 1. The work order name can be entered.
2. Information about the work order can be entered.
3. The work order is created by inserting.
The data is immediately transferred and displayed. The work order is then up to date.

The FO Connection Editor / TP Connection Editor or the FO/TP NETwork path finding can now be started as desired.
Note
In the Autodesk Infrastructure Administrator, it can be specified for the Industry Model in "NET Settings" whether work may only be done with work orders.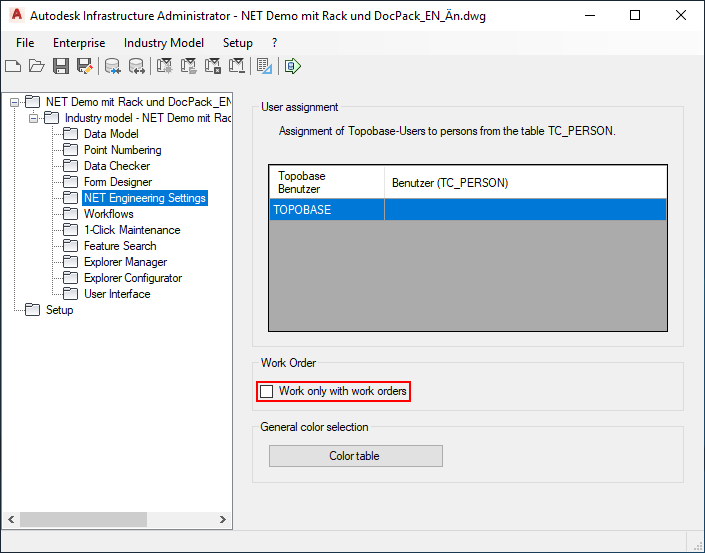 If this option is enabled, all splices and patches can only be created with a work order.
The form for the work order displays all splices and patches documented therein.
Cancellation
If the results of a network-path search have been recorded in a work order and the work order is ultimately not to be activated, the splices and patches must be removed.
If the network path is not to be activated, the splices or patches can be disconnected again with

and

, respectively. This is followed by the query: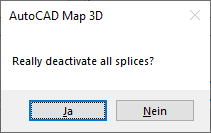 or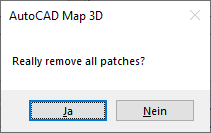 If you confirm the queries with YES, you also have the choice of whether or not the service should be removed from the elements of the network path:

Activating the work order
If the NETwork path finding was successfully carried out, the network path can be switched to active in the NET Work Order with

. The work order is then closed.