You can use the FDO provider to display various data, such as shape data, in the current enterprise project.
Add layer using a shape connection 
In this section, a layer (here "street") is to be added to an existing display model using a shape connection. 
To do this, open the data connection form by clicking on the "Data" button in the display management and select "Add SHP connection" in the left pane of the "Data connection" window.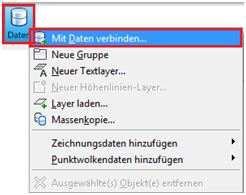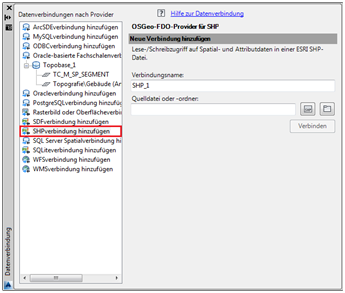 Select the appropriate shape "shp", in this case "roads.shp", and click on "Connect". 


 Select the layer (in this case "roads") by ticking the box.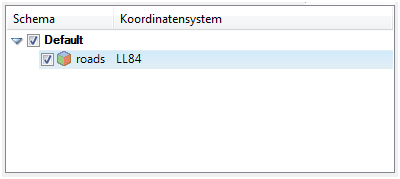 There are two options for adding the layer to the map:
adds the layer to the map without a filter

 

or

adds the layer with the appropriate filter to the map
In this example, no filter is to be set for loading the layer.
Add the layer to the map with

.
Result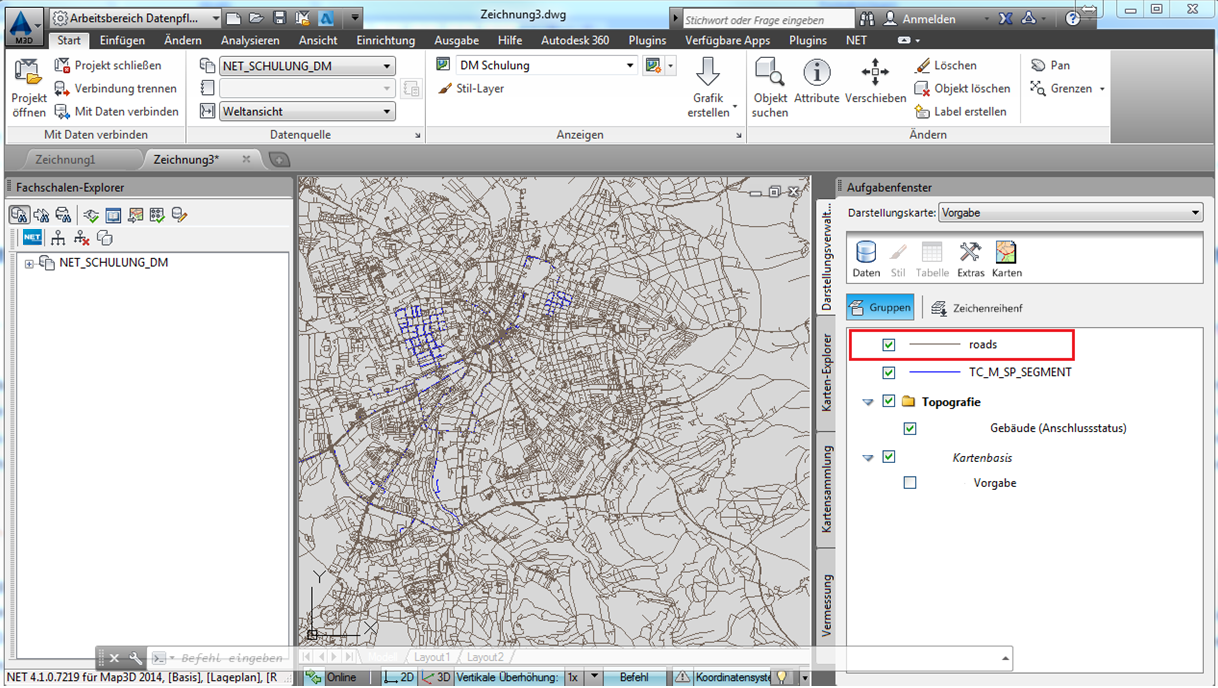 Note
Using shape files in a display model has the disadvantage that it slows down the display speed. Therefore, it may be advisable to always convert shape files and other external data connections to SDF files. You can find out how to proceed here.