The designation-scheme editor is used to create new numbering and color schemes.
Procedure
Start the "Designation-scheme editor" workflow in Workflow Explorer > General > Designation-scheme editor by double-clicking it, from the context menu or by clicking the

button in the lower right area of the workflow explorer: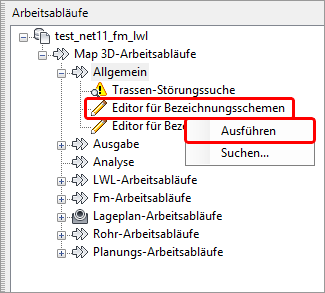 or in the designation-scheme or duct-type form using the

button.
The following dialog opens: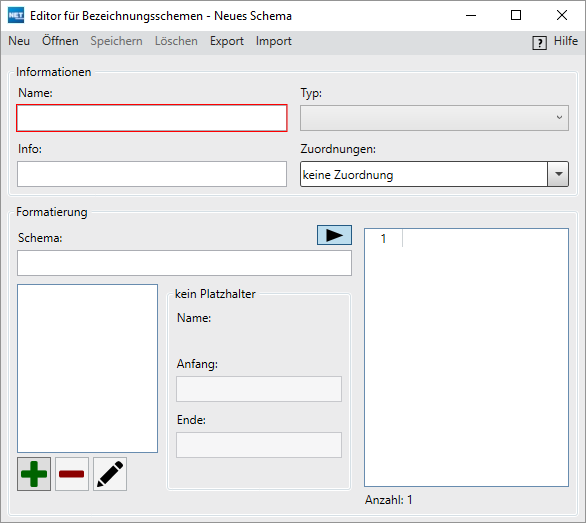 New schemes can be created or existing ones can be opened or imported and edited. The schemes can then be saved, deleted or exported.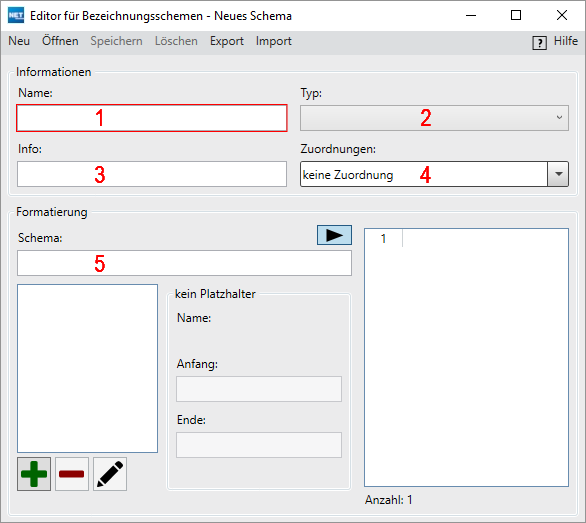 1. Enter a name for the new designation scheme.
2. Select a type for the designation scheme: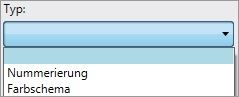 3. Information can be entered.
4. The feature classes in which the designation scheme is to be available can be selected. A multiple choice is possible.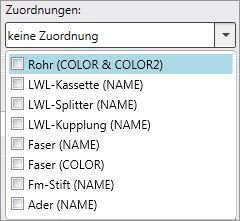 5. The placeholders for the designation scheme must be entered.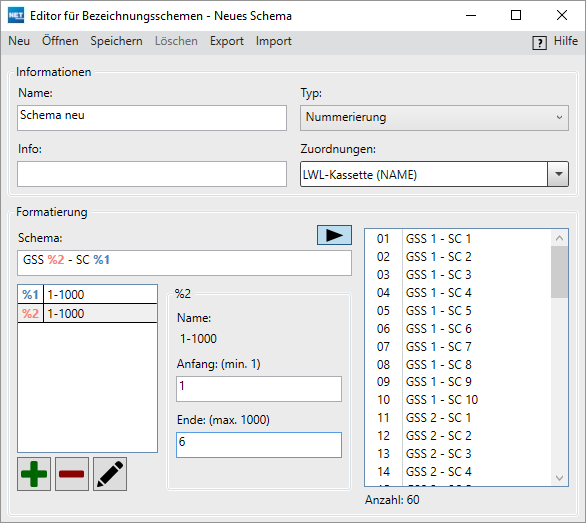 6. The designation attribute is assigned using the

button

Add designation attribute


Remove designation attribute


Open Editor for designation attributes
The designation attribute can be selected from the list of existing attributes.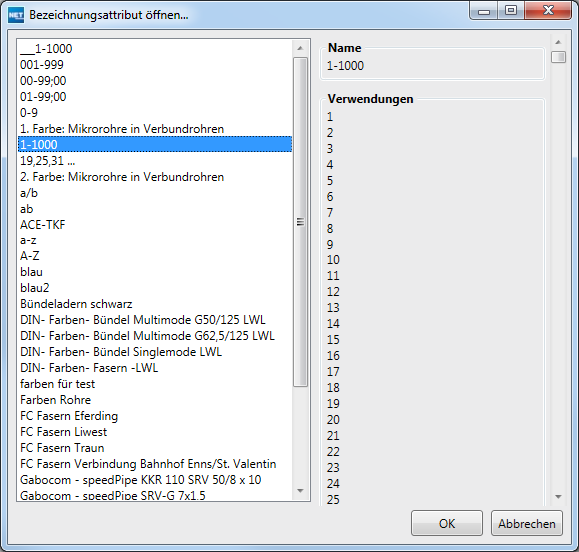 Formatting the scheme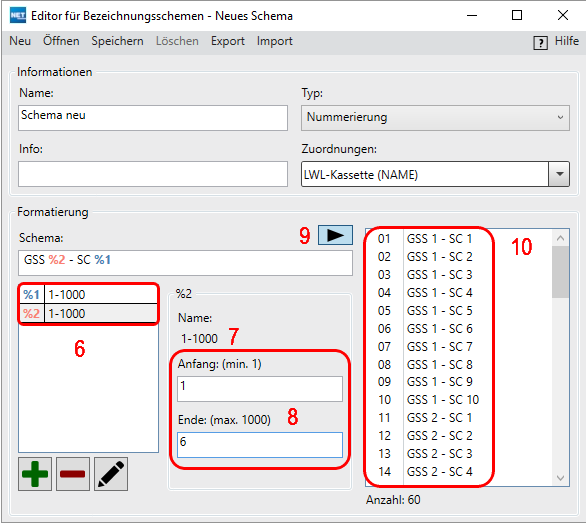 7. The name of the designation attribute is displayed.
8. The start and end values must be specified.
9. The preview of the value combination can be started.
10. Preview of the designation scheme.