In order to see the plot borders of a plot sequence you have created, a layer must first be created for these elements in the display model.
Plot border—creating a layer 
Open the data-connections window.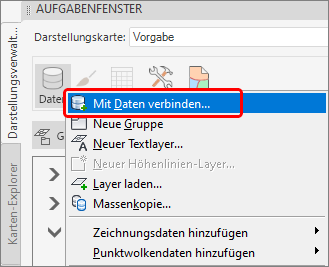 Add the table "TC_PLOT_SEQUENCE_ELEMENT" to the display model.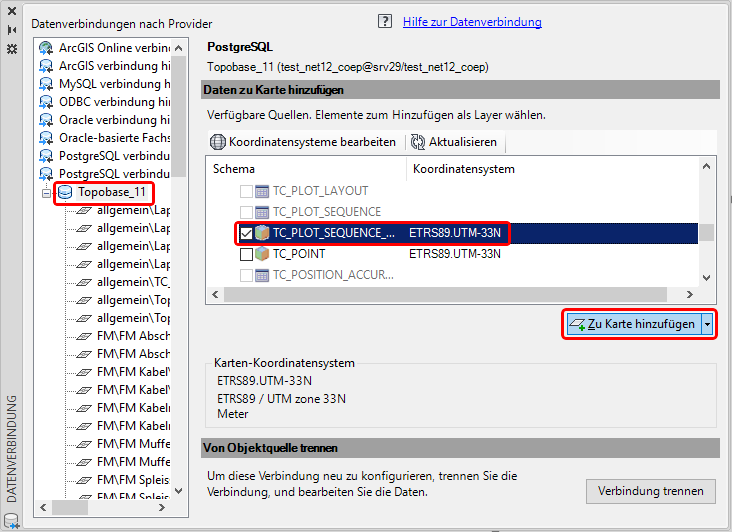 Rename the label and open the style editor by double-clicking on the layer.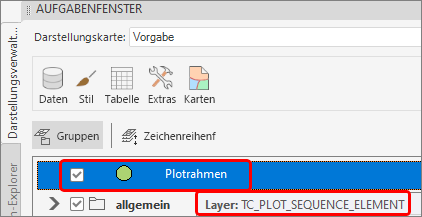 Click the style icon to open the edit.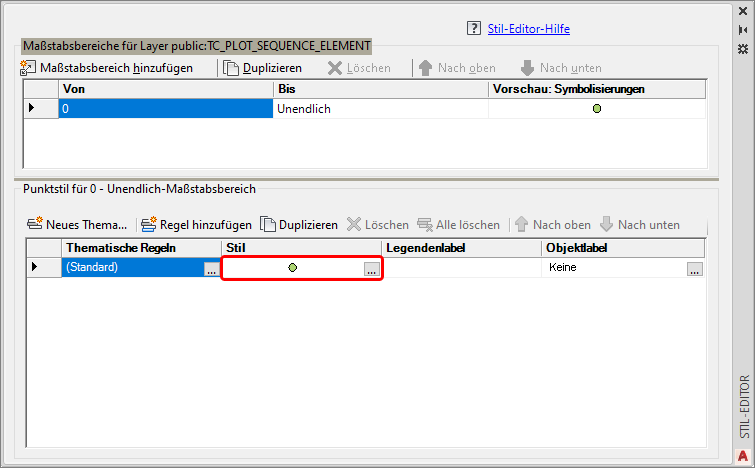 Change the style in an appropriate shape. For example, instead of the specified circular shape, use a rectangle and do not use a static value, but select the properties of the feature class with "Printout".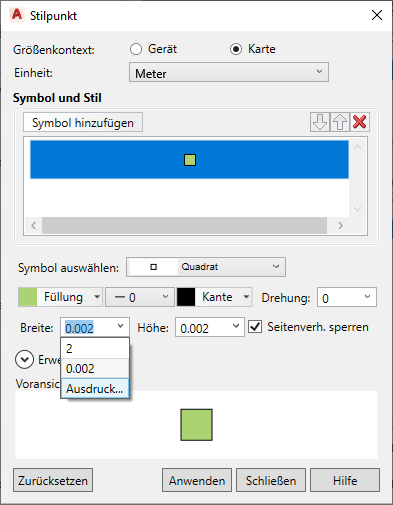 Select the associated values from the list.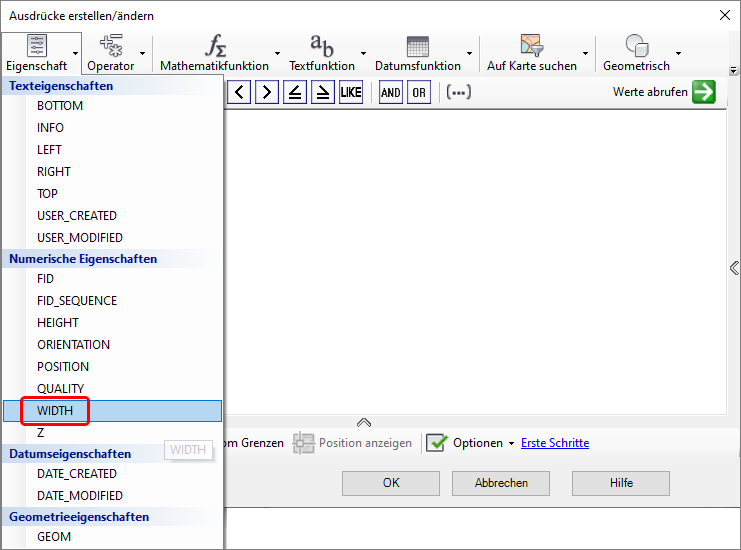 Result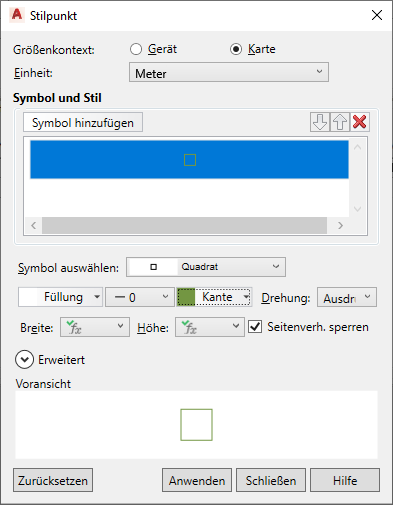 | | | | |
| --- | --- | --- | --- |
| Size context: | Map |   |   |
| Unit: | Meters |   |   |
| Fill: | None | Orientation: | Orientation |
| Width: | Width | Height: | Height |