In general, the street center lines are loaded into the project via the import. If, for example, data are missing in the area of the drop data, they can be digitized via the "Draw street Center Lines" workflow.
Start the workflow by double-clicking the corresponding entry in the workflow explorer under "Create Objects", right-click and execute or by clicking the "Execute" button at the bottom right of the workflow explorer.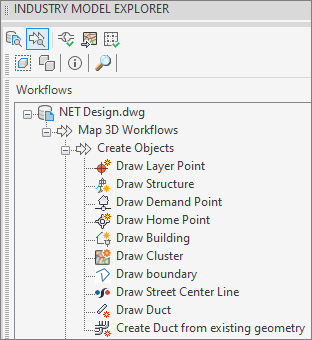 Fill in the values as described below.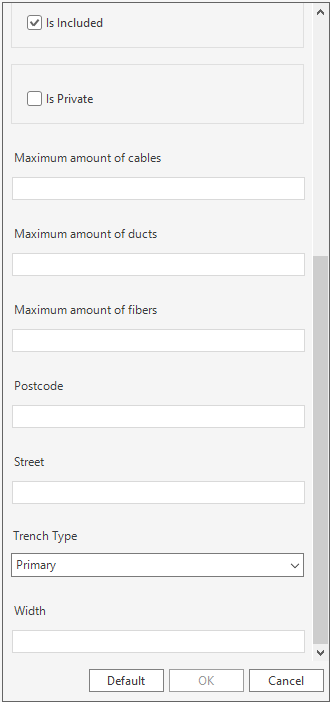 The "width" is a mandatory value and defines the street width resulting after the execution of the preprocessing.
Width = 0, the possible trench is generated without mirroring on the street center line.

Width > 0 indicates the resulting street width after preprocessing.
All other values are optional fields.
The "OK" button starts the digitization. The "Default" button resets the values to the default. "Cancel" ends the workflow.