It may be necessary to create Lead-ins manually during the preprocessing and detailed design. To do this, use the "Draw Possible Trench" workflow in the Advanced workflows.
The following must be considered when doing this:
The lead-in connects the demand point with a point on the possible street trench. This means that, before you digitize the lead-in, you must have generated the street trenches using preprocessing. Lead-ins may consist of several segments.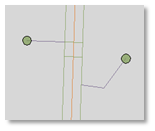 Open workflow
Switch to the workflow explorer using the

button.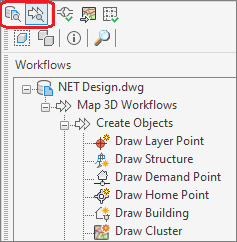 This is where you start the desired "Draw Possible Trench" workflow
by right-clicking > "Execute", or
Double-clicking
on the corresponding entry.

After starting the workflow, fill in at least the attribute "Trench Type" > select "Is Included" and "Is Locked".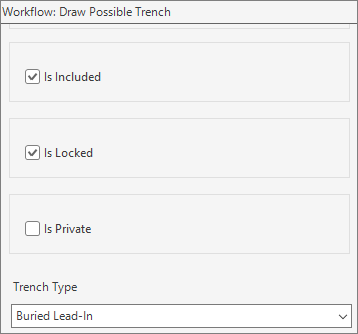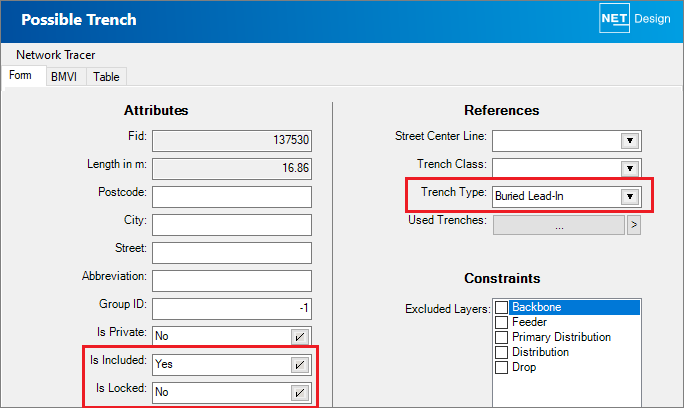 Supported drop-trench routing
Shared drop trenches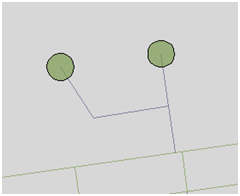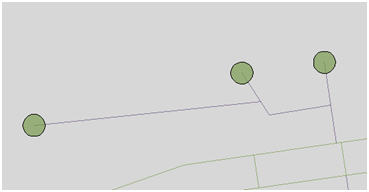 Drop trenches directly from the distribution point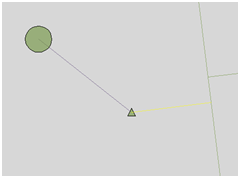 Unsupported drop-trench routing
Drop trench from building point to building point