NET Design offers automatic exports to various data formats. Users can decide for themselves which attributes should be exported.
Starting the Export
Start the export by clicking the corresponding button in the menu bar under "Export".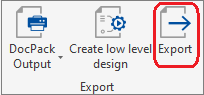 The form opens with the default start setting.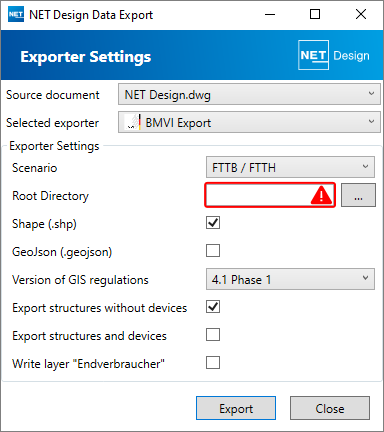 There are various export options available. Depending on the choice of exporter (export format), the settings in the dialog change.
Supported Export Formats
The NET Design export supports the following formats.
The export settings can be saved and loaded for the next export.