The export of a NET Design project into a project with the NET Field Survey Base Data model expects this as an Oracle or PostgreSQL project.
The target project must be open. Click on the Connect button to make a connection to the destination. The Export button starts the export.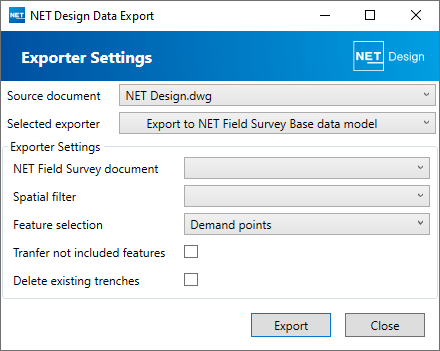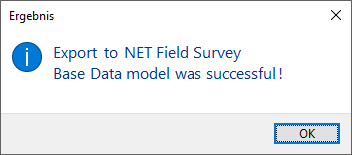 After exporting, perform a 1-click maintenance in the administrator before continuing to work in the project.