You use this workflow to generate the plot sequences and their sheets for using the DocPack.
Start the workflow by double-clicking the corresponding entry in the workflow explorer under "Output", right-click and execute or by clicking the "Execute" button at the bottom right of the workflow explorer.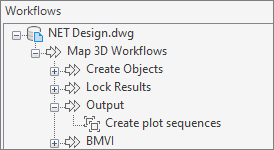 You can find details on how to create plot sequences here.