When working with the atesio optimizer, use the workflow with the appropriate name to lock the cluster, distribution point and connection paths. The workflow becomes visible when the atesio data model is activated.
Start the workflow by double-clicking the corresponding entry in the workflow explorer under "Advanced Workflows", right-click and execute or by clicking the "Execute" button at the bottom right of the workflow explorer.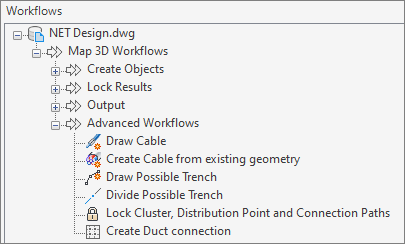 Select the cluster to be locked or the distribution point in the graphic.