The following articles deals with the procedure, settings and handling of the rules when using the atesio optimizer.
Special feature of the atesio optimizer
The atesio optimizer calculates the network from the end customer to the backbone point. At least the backbone point must be specified to the optimizer.
The distribution locations, POP locations, clusters, trench courses including ducts and cables are then optimized, taking into account the settings in the rules.
Opening the Optimizer Settings
The planning settings are entered via a user-friendly dialog. In the Start Panel of the NET Design tab you will find the buttons: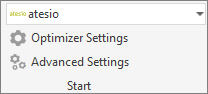 - to select the optimizer
- to open the Optimizer Settings (planning settings)
- and for the advanced settings.
Optimizer Settings
Clicking on "Optimizer Settings" opens the Start dialog for the initial settings. Here, depending on the provision of the atesio optimizer, the corresponding fields are populated.
The currently used planning rule can be found under "Configurationfile". Click on the jump button "…" to access the file. The file is stored directly in the design project.
Click on the "Open settings manager" button to access the planning settings. These can be edited and saved.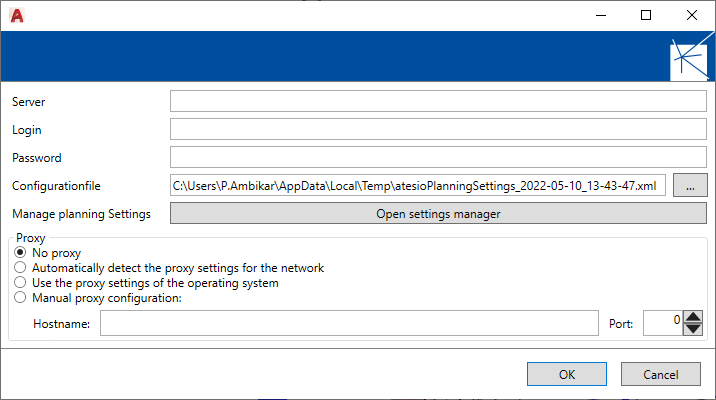 Advanced Settings
Additional options can be activated by activating the checkbox.