To manually enter new home points, use the "Draw Home Point" workflow.
Start the workflow by double-clicking the corresponding entry in the workflow explorer under "Create Objects", right-click and execute or by clicking the "Execute" button at the bottom right of the workflow explorer.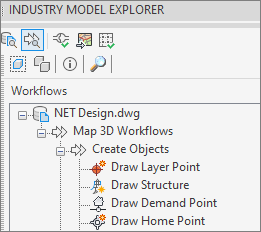 The dialog box for filling in the attributes opens on the right.
Fill in the attributes according to the respective requirement.
Details on the meanings and functions of attributes can be found in the explanation of the form.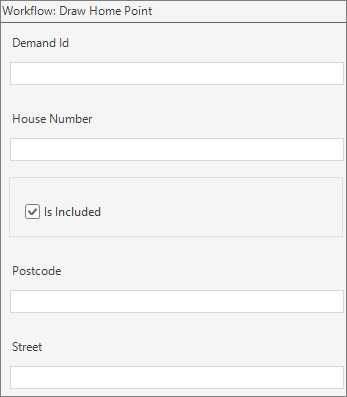 The "OK" button starts the digitization. "Cancel" closes the workflow.