Opening the form
Open the form by right-clicking in the Industry Model Explorer under Data Model> Planning Result > Resulting Splitters.
Note
Splitters do not have their own geometry and can therefore be opened from the corresponding higher layer element (Result: Resulting Layer Point / Result: Resulting Demand Point > Devices).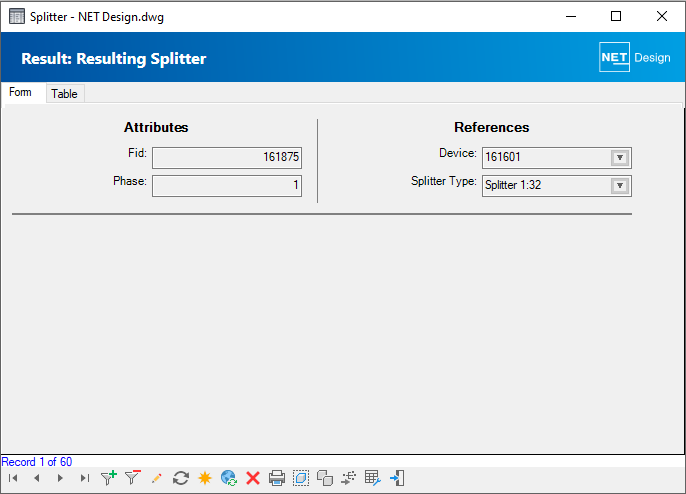 The splitter configuration can be configured per layer in the General tab in the optimizer (only for PON combination).